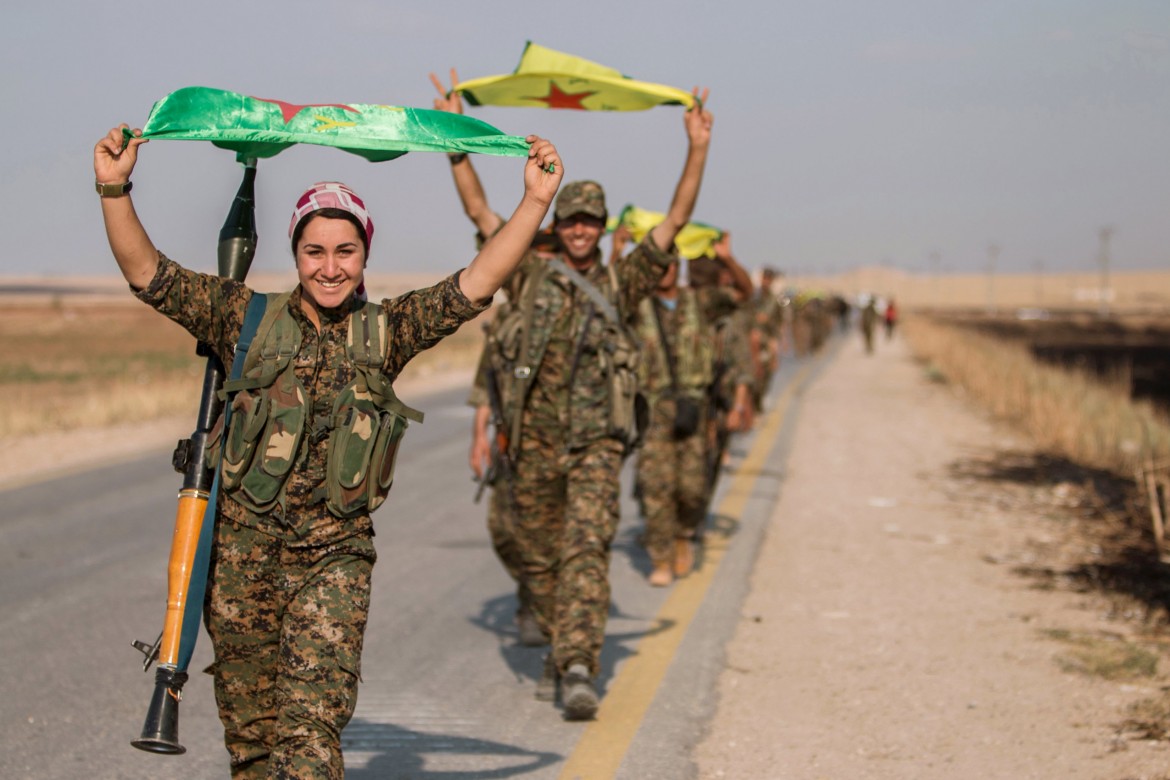 Last night the US government announced that they would be withdrawing military support from Northern Syria, allowing Turkish forces to begin an invasion operation. After having forced Kurdish forces to dismantle their defensive positions along the border in return for protection, the US has now left them defenceless to face a brutal Turkish onslaught. This is how the Kurdish people are repaid for their heroic struggle against ISIS, for which so many Kurds gave their lives.
Not only does this despicable decision give the tyrannical Turkish regime carte blanche to wage war on democratic forces, it also presents an imminent and grave danger beyond the Syrian confines – a Turkish invasion will place the 70,000 ISIS prisoners currently held by the Syrian Democratic Forces into the hands of Turkey, the state which has been aiding and abetting their dreams of a Caliphate. The United States State Department has explicitly stated its plans to pass responsibility for ISIS prisoners over to Turkey, despite the fact they are currently held by SDF, NOT the United States. The consequences of allowing Turkey to unleash tens of thousands of jihadists in Syria, and around the world, are unimaginably dangerous. Trump's concession to Turkey will therefore guarantee the rebirth of one of the cruelest regimes humanity has ever witnessed. By unleashing ISIS once again, it will prolong the bloody Syrian war and put many more lives at risk, in Syria, in Europe, and elsewhere. Who knows how many ISIS fighters will now be allowed to return to Europe and what the repercussions of this will be, including for us in Italy. As the fourth supplier of arms to Turkey, Italy is already partisan to this conflict by aiding the violent ambitions of the Turkish state and can make a real and effective diplomatic difference to stop Turkey flouting NATO rules by invading Syria. Indeed, as a NATO member, Italy will bear responsibility for the actions of its NATO ally, unless it takes concrete steps to stop the Turkish invasion.
We are asking that you as Foreign Secretary take immediate action on this matter, starting with a public denouncement of the Turkish invasion, the immediate suspension of all arms sales to Turkey and with the freezing of the funds given to Turkey by the EU as per the 2016 migration agreement.